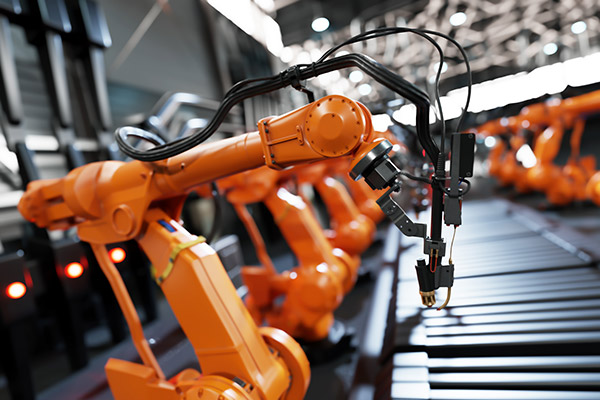 Our solutions for your company
We manufacture customised prototypes for your company or supply you with serial production of desired products.
Would you like to see how we work? Scroll through a selection of the projects we have managed.
You are already convinced of our know-how? Request your individual 3D printing solution now.
Series production
With 3idee for Business, we efficiently produce small and large series for your company.
Our know-how, the smart software mapping and the professional production setup ensure a fast and careful handling of your project. You want individuality in the choice of colors? Thanks to our extensive network of specialists for 3D printing material, we can handle series productions for you in over 100 different colors.
Use case: series production for tree supports of a tree nursery.
For products that have to withstand all weather conditions and are used in nature, there are special requirements for quality and stability. In the example of the tree holders, this was solved with weather-resistant PETG and a special 'infill'. At the same time, special construction was used to ensure load-bearing strength on the rope. By the way: All our 3D printing solutions with PETG material are manufactured in a resource-saving way with 100% recycled filament.
Product development
Complete solutions including product development with 3idee for Business.
Our complete solutions are the perfect complement to series production if you are looking for a product solution for your company but need support in realizing it. Our experts work with you to develop your desired product from conception to production.
Use case: product development fixture for camera systems.
3idee for Business brings application-oriented products for your business. Our customer's surveillance cameras could not be installed at the intended location ex works. By means of 3idee product development, the customer received a customized solution including installation. We are specialists in the development of camera mounts for your video surveillance as well as mounts of all kinds and would be happy to advise you individually on this.
Prototype and custom made
Do you need a prototype for testing purposes in your company and already have a print-ready file that you would like to submit to us?
We can process your order quickly and with high quality and precision. We have high-precision SLA printing machines and laser cutters in addition to common extrusion-based 3D printers, so we can offer you a wide range of possible solutions for your purposes.
Contact 3idee for Business and get your prototype.
You would like to have a non-binding offer?
Know-How
The 3idee experts have years of know-how in the field of 3D printing and will develop the right solution and product for you.
Reliable
With our production and shipping setup we enable efficient, fast and uncomplicated delivery of your desired products
Saving resources
All 3idee product designs feature our unique Ultra-Light standard. This means that we find the perfect mix of material usage and stability for every product we develop. We also use 100% recycled material for PLA and PETG based products.
Startup
At 3idee, everyone works together. As an owner-managed and dynamic start-up company, service and customer care are our top priorities. Convince yourself and contact us.
Monitor Ergonomics Solutions
Our online shop vesa-adapter.com is the place to go if you need monitor arms & VESA adapters for your PC monitor. With over 300 models on offer, you will find the right adapter for your monitor. If your monitor doesn't have a VESA hole pattern, our adapters allow you to easily attach your monitor to your monitor arm to make the most of your desk space.

At vesa-adapter.com you will also find the 3idee Flexi-Lite monitor arm series, which impresses with its timeless and modern design and includes all the TOP ergonomic functions for the perfect setup of your workplace: height-adjustable, tiltable, swivelling, quick-release function, integrated cable management.
From idea to reality - we make it possible!
In addition, we at 3idee offer a wide range of services. Our dedicated team of experts is ready to bring your visions to life. Whether it's laser cutting, 3D printing, CAD design, cup development, decorations or spare parts production - we are your reliable partner with precision, creativity and customer satisfaction.

Our services are characterized by first-class quality and tailor-made solutions. We carry out physical stress tests and automated quality checks before each delivery. Every product leaves our production facility only if our high quality standards are met. Whether it's prototype development or product development. Your project is in safe hands with us.

You want to implement your own CAD project, but need the right data? We create ready-made STL, STEP, 3MF files and other file formats for your project.

With workshops and creative courses on the subject of 3D printing, our experts are on duty at schools and universities and advise on 3D printing, materials, 3D printing processes, 3D printing settings and 3D printer maintenance.
Architects and builders beware
Our service for architectural models makes your construction project tangible in advance! We will provide you with an individual model of your project using the 3D printing process.
Implement your ideas with suitable material
As an official FormFutura 3D-Printing Materials reseller, we provide you with high-quality filament so that you can realize your ideas. FormFutura stands for outstanding printing materials that guarantee first-class results.

"Creating the future" – Accompanied by this vision, we have been inspiring our customers since day 1. See for yourself, visit our online shop or contact our experts for your personal offer.