Easily mount your monitor to a wall or monitor arm.

Easy mounting with the included screw set.

Ultra Light Technology: We have designed the optimal adapter for your PC monitor using complex 3D printing processes. Maximum stability combined with minimum weight ensure perfect practicability when using the adapter. The VESA adapters from 3IDEE are up to 90% lighter than conventional metal/steel adapters and still hold many times the weight of your monitor.

Environmentally friendly: The adapters are not only manufactured in resource-saving lightweight construction, but also from biodegradable PLA plastic. We produce in the heart of Europe with short shipping and delivery routes. We also use 100% recycled filament for the production of the BenQ EX3203R, EX3501R series adapters.

The 3idee quality promise: Our adapters have been tested for longevity and durability. However, if you are not satisfied with the product please reach out to us and we will find a solution together.
---

Range of use: The monitor adapter is only suitable for the following BenQ monitor series: EX3203R, EX3501R,

For installation instructions and technical help, please visit help.3idee.eu or scan the QR code on the packaging of your adapter.

Scope of delivery: 1x VESA adapter incl. nuts, 10x screws, 6x washers for mounting.

Material and safety instructions: PLA plastic can withstand temperatures of up to approx. 50°C. Avoid placing the monitor in the immediate vicinity of heat sources such as ovens, microwaves, the blazing sun, PC exhaust air, etc.

We are constantly working on the further development of our product portfolio. Please contact us for individual enquiries and bulk orders. The 3IDEE team is looking forward to your enquiry.

----

3IDEE - the ultimate VESA adapter for your BenQ EX3203R or EX3501R monitor. Easily mount your monitor to the wall or a monitor arm with the included screw kit. With our Ultra Light technology, our adapters are up to 90% lighter than traditional metal/steel adapters, yet strong and resilient. Our adapters are made from biodegradable PLA plastic and are 100% recycled filament. Learn more about our eco-friendly and practical solution for your monitor now.

The VESA adapter is compatible with the following BenQ products (benq.com): EX3203R.
The VESA adapter allows you to conveniently mount your BENQ brand monitor to a monitor arm with a VESA hole pattern (75 x 75mm). Use the included screws and nuts.
If you want to mount your VESA adapter directly to the wall, use suitable screws and dowels (not included).

Here you can download the manual as a PDF
Step 1
Place your BenQ monitor securely on a soft surface.

Now remove the base of your BenQ monitor by loosening and removing the cover and the 6 screws on the back.
The monitor should now be ready for mounting the 3idee VESA adapter. (Figure 1)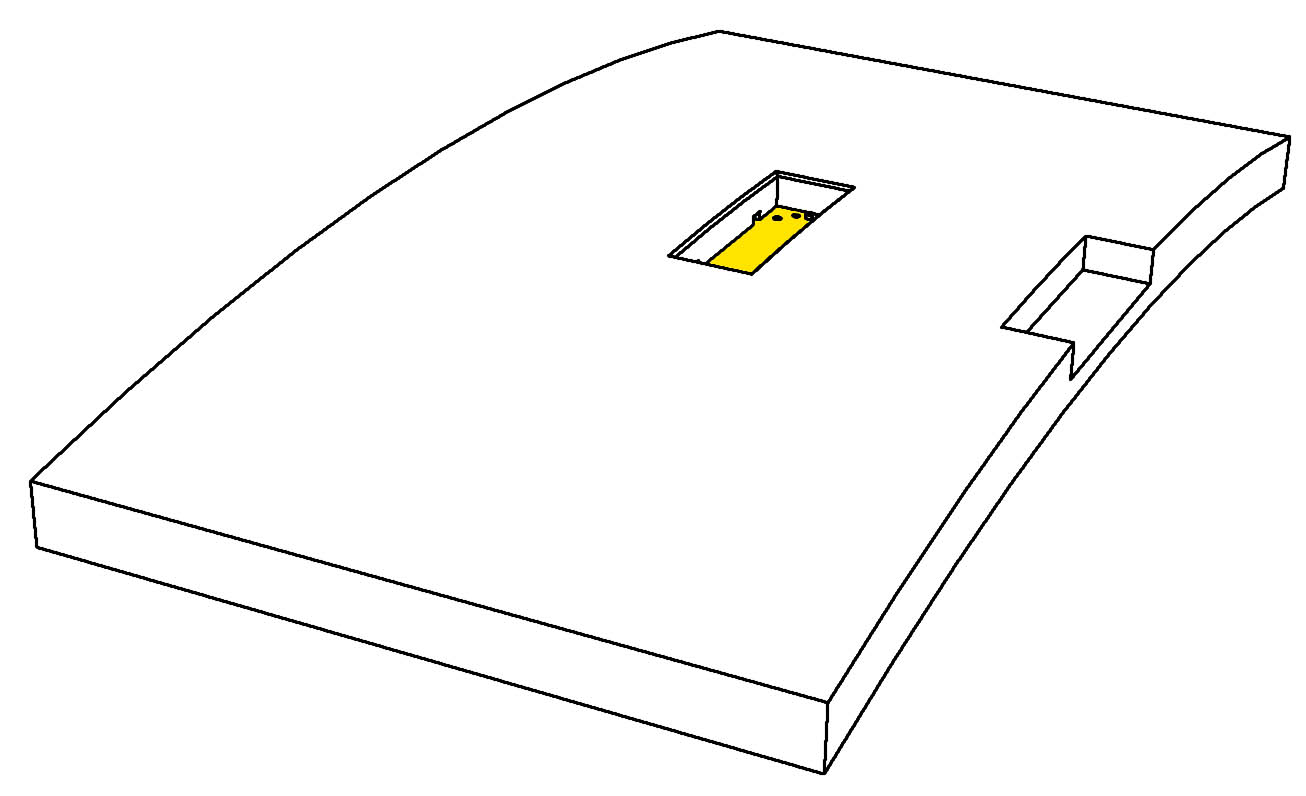 Figure 1
---
Step 2
Now the VESA adapter must be "levered" into the monitor as shown. (Figure 2)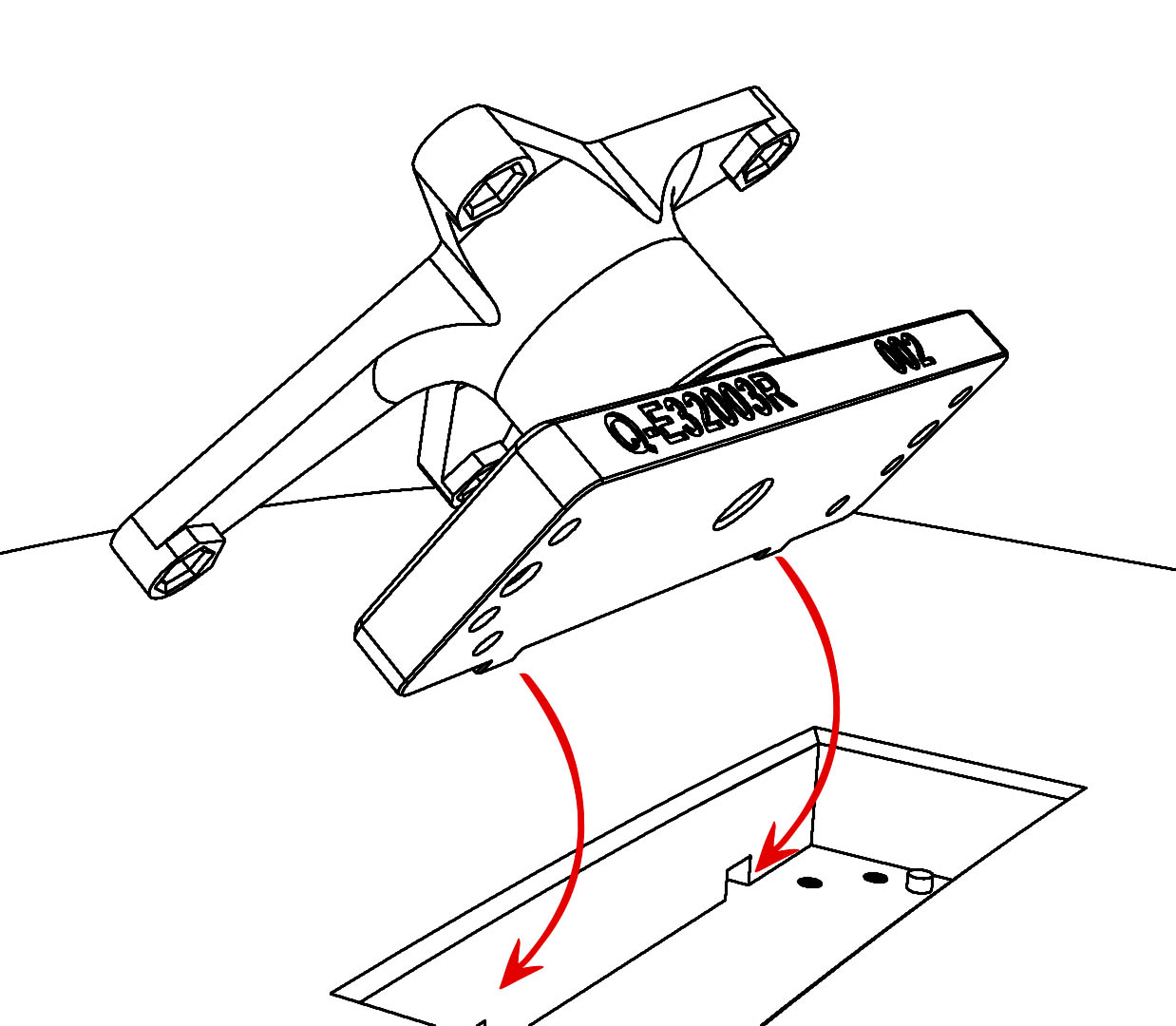 Figure 2
---
Step 3
Please check if the 2 small "lugs" on the adapter are properly seated in the recesses on the monitor. (Figure 3)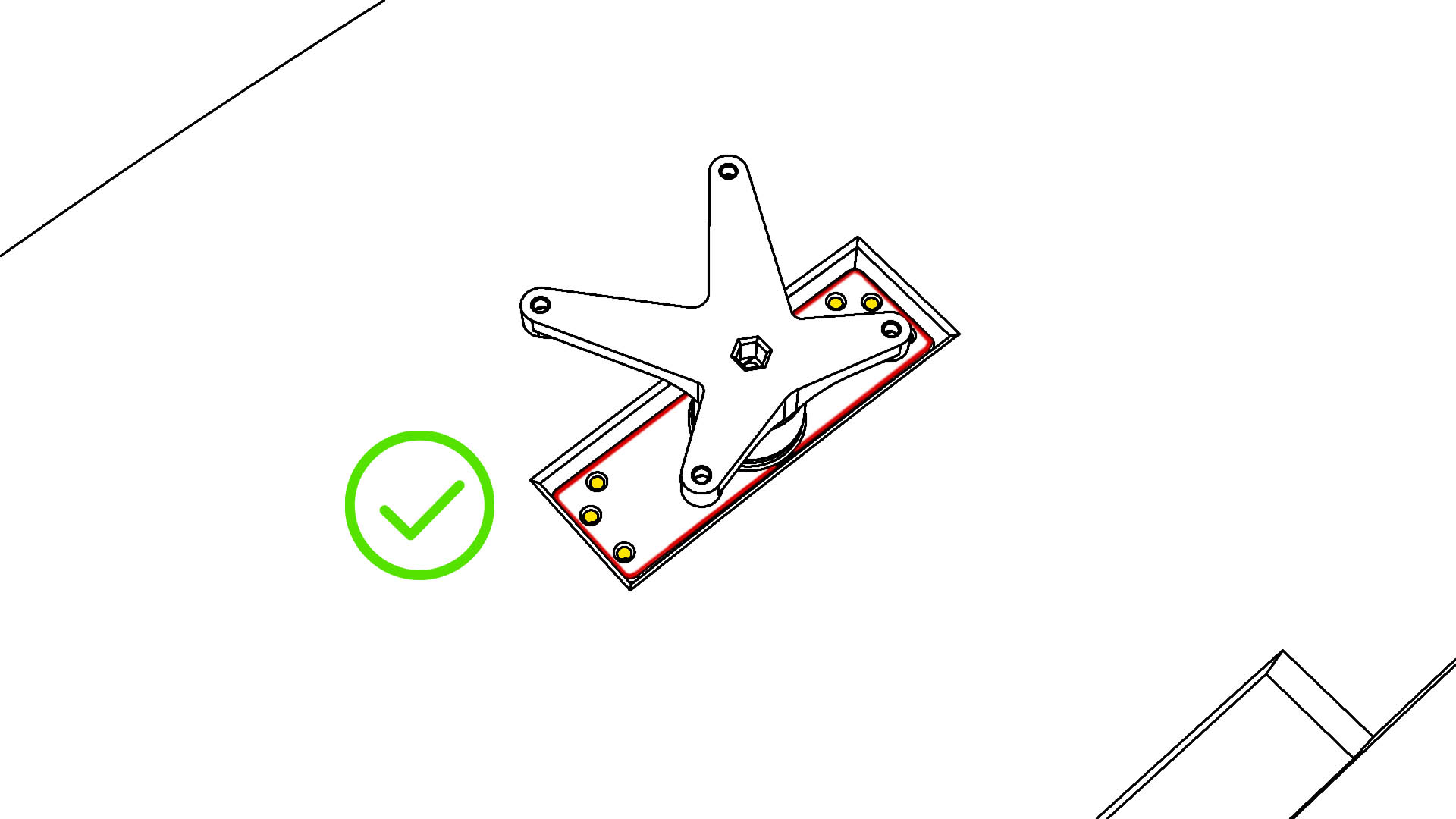 Figure 3
---
Step 4
For the next step, we first need to prepare the screws. To do this, please put 1 washer on each screw as shown. (Figure 4)
ATTENTION: Use screw pack A!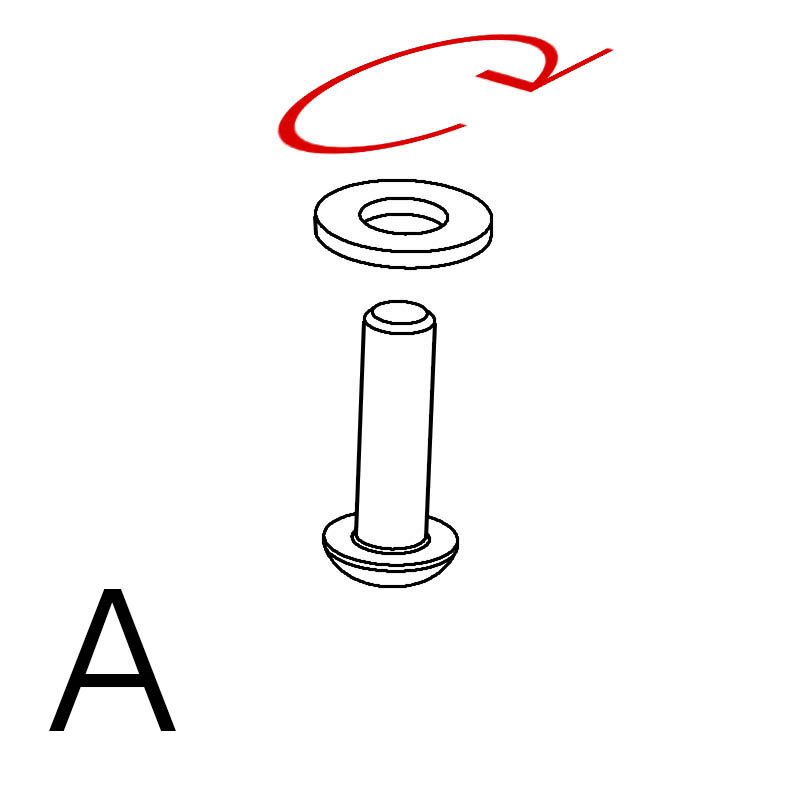 Figure 4
---
Step 5
Now we screw the 3idee VESA adapter to the BenQ monitor with the 6x (screws + washers) we prepared in step 4 . (Figure 5)
ATTENTION: Use screw package A!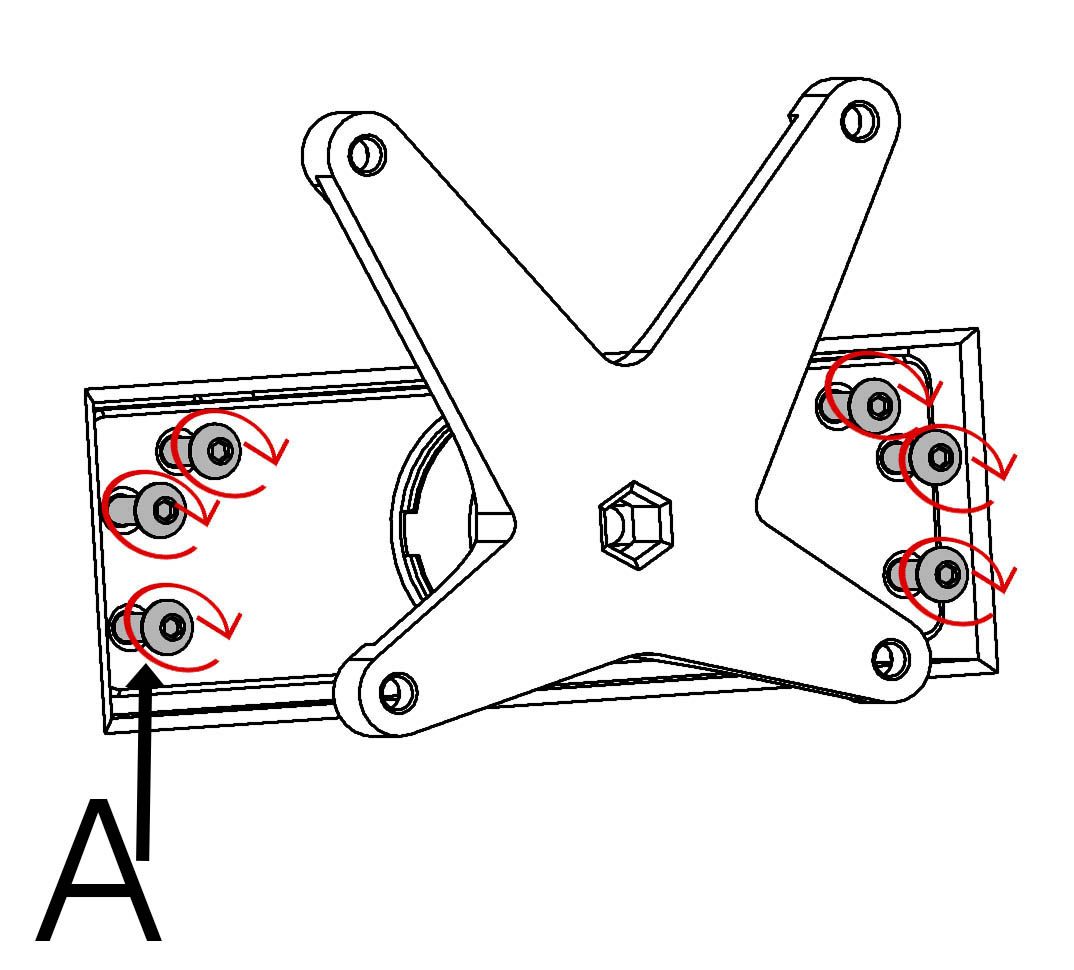 Figure 5
---
Step 6
Please check again if all screws are tightened correctly. (Figure 6)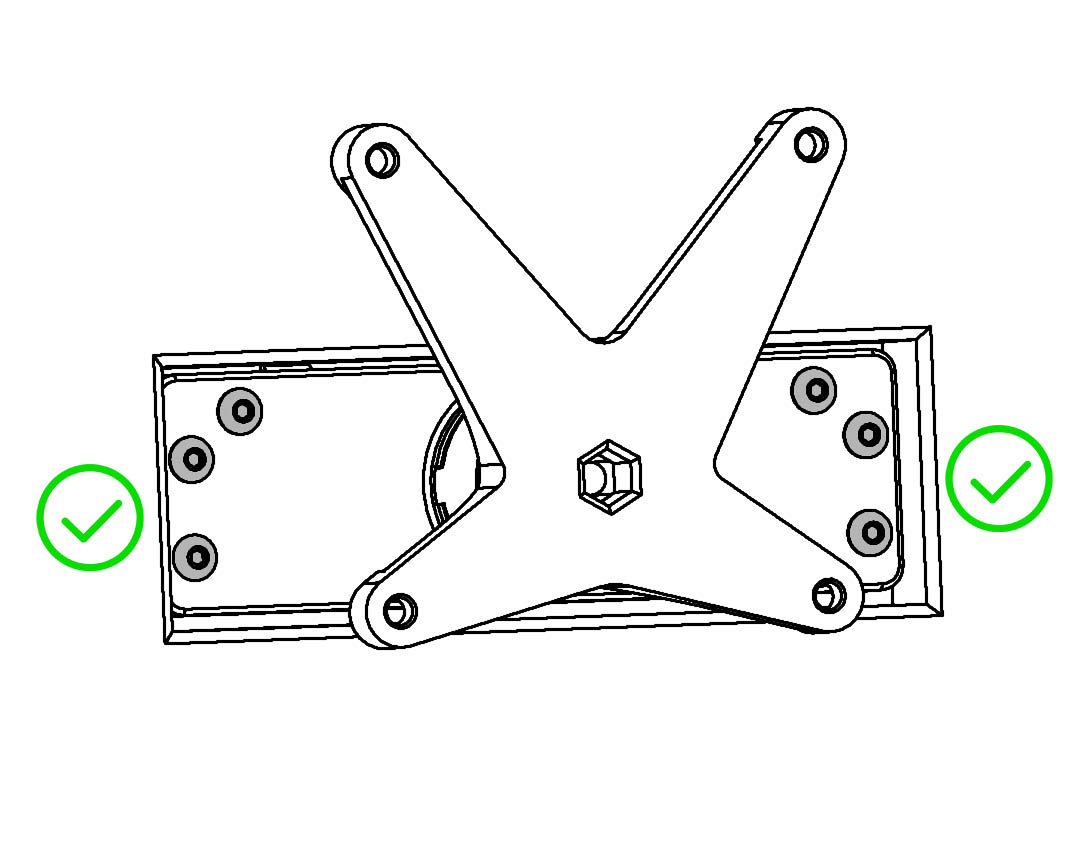 Figure 6
---
Step 7
We recommend that you carry out this step with a second person.
Now take the monitor + VESA adapter and screw it to your VESA arm. (Figure 7)


ATTENTION: Use screw package B!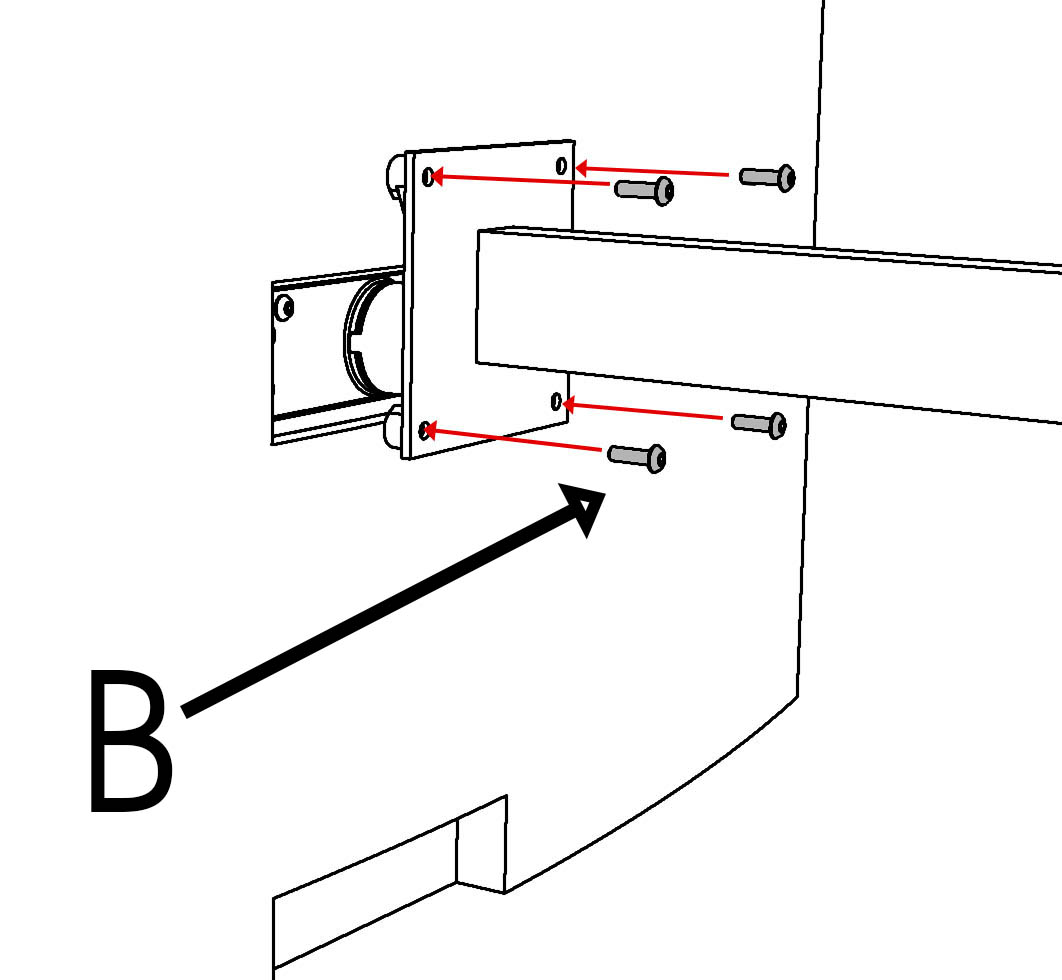 Figure 7
General notes
Make sure that all screws are tight and that the monitor audibly clicks into place during installation (if available).
The material of the adapter is not heat resistant. Avoid direct heat around the adapter such as PC exhaust or direct sunlight in summer.
PLA is UV resistant but not suitable for high temperatures.
Avoid jerky movements (pulling, tearing) on the PC monitor. This can affect the performance of the VESA adapter.
Do not subject the PC monitor to excessive loads such as leaning or pushing. This can impair the performance of the VESA adapter.

Material Notes
The adapter is made of high-quality polylactide (PLA) plastic. PLA is both a colorfast and UV-resistant material and has low flammability. Polylactide has a low temperature resistance of approx. 45°C-55°C and is therefore not suitable for use in the vicinity of direct heat and heat sources.
We wish you a lot of fun with your product.
Your 3idee Team